After the purchase of your Roku device, you can add free channels to it. Here are the Top 10 best free channels to watch on Roku that ensure you never run short of entertainment.
How to Add a Channel on Roku
Follow the below instruction step guide on how to add a channel on your Roku streaming device.
Go to Streaming Channels > Search Channels.
Search for the channel.
Click the Add Channel button to install the app.
After installation, launch the app.
Enter the log-in details to start streaming.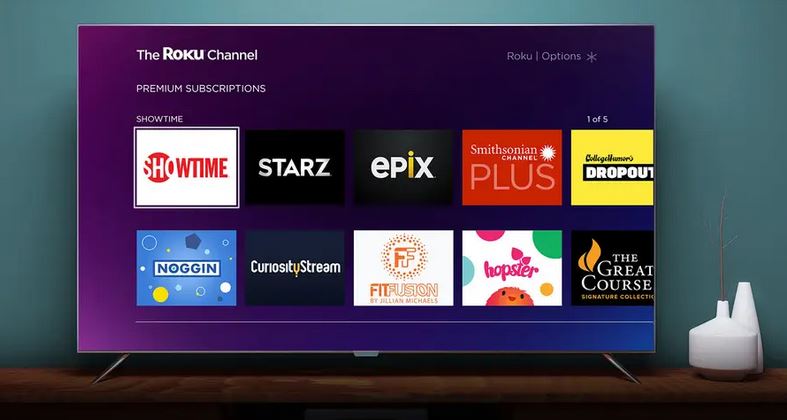 10 Best Free Channels on Roku to Add in 2022
Roku has a long list of free channels, and they only require you to sign up to enjoy free streaming.
One of the best ways to watch HBO originals is to add HBO Max to your Roku channel list. HBO Max boasts a ton of fantastic movies and great TV shows like Friends. Since you love originals, you can't stop yourself from binge-watching The Flight Attendant.
The HBO Max streaming app will pamper you with blockbuster movies, must-see TV series, and exclusive Max originals. In addition, parents can let their kids have a one-of-a-kind experience with parental controls.
HBO Max Activation Link – hbomax.com/tvsignin
Peacock TV is NBCUniversal's new streaming service. Add Peacock TV to your Roku to stream free movies and TV series. Peacock TV is home to 30+ Peacock channels, thousands of hours of shows and movies, exclusive Peacock Originals, live sports, and more. So kids can have their share of fun.
Activate Peacock TV at peacocktv.com/activate
Tubi is 100% free and legit. Its library comprises thousands of titles – TV series and movies that promise unlimited streaming. There's something for everyone – kids to classics, comedy to drama, and niche favorites like British series, anime, and Korean dramas. Make up your mind to get fewer ads than regular TV.
Tubi Activation Url – tubi.tv/activate
ALSO SEE: How To Activate Watch OWN TV on Roku, Fire TV, Apple TV
Public Broadcasting Service has developed PBS Kids for your little champs. Let your kids explore a new world with fantastic characters and shows they love.
PBS Kids Activation Link – pbskids.org/activate
There's no shortage of free channels on the Roku Channel Store. So here's another channel that gives you 100+ shows and thousands of movies free to watch. Just add the app, activate it, and start watching blockbusters starring Nicolas Cage, Mila Kunis, Danny Dyer, Robin Williams, and Patrick Swayze. Also enjoy FBI Files, Pluto TV Drama, MinecrafTV, Ghost Dimension, My5 Documentaries, Pluto TV Conspiracy, Pluto TV Kids, My5 Crime, and Pluto TV Crime.
Link for Pluto TV Activation – pluto.tv/activate
Watch latest episodes (Legacies, Riverdale, Supergirl, etc.), full episodes (Batwoman, Kung Fu, Nancy Drew, and more), extras (behind-the-scenes, cast interviews, and more), and more for free on The CW App on your Roku device.
Developed by Crackle Plus, Popcornflix features award-winning cinemas, independent films, blockbusters, binge-worthy shows, cult classics, and more. It is your ultimate destination to stream fantastic full-length shows and movies for free.
Add the channel on your Roku device to watch Popcornflix content that will inspire you and make you jump out of your seat.
When it comes to watching your favorite music video, Vevo comes straight to mind. Doubtlessly, it is the world's most popular music video platform. From emerging artists to the freshest videos – Vevo keeps its viewers always hooked with something new.
Roku Activation Link – vevo.com/roku
Add Crackle to your Roku channel list to watch free TV series, Hollywood movies, and originals. You don't need a paid subscription to watch genres like action, comedy, thriller, and fandom.
Crackle Activation Website – crackle.com/activate
iHeartRadio is another popular music channel available on Roku. The range of iHeartRadio is pretty broad. It includes talk shows, traditional music, influential music, and domestic content.
Some popular radio stations are Wild 94.9, Power 105.1 FM, ESPN, and 104.3 myFM. iHeartRadio is ideal for families.
iHeartRadio Activation Link – iheart.com/activate