Top Movie Awards In The World – Just as everything in the world is about competition so also is it with the movie industry. Yearly the movie industry gives awards in different categories and below are some of the prestigious movie awards.
Now, if I may ask, do know all the Movies Awards In The World? Well, we are going to list some of the top movie awards for you on this page, because there is an award ceremony for various movie types.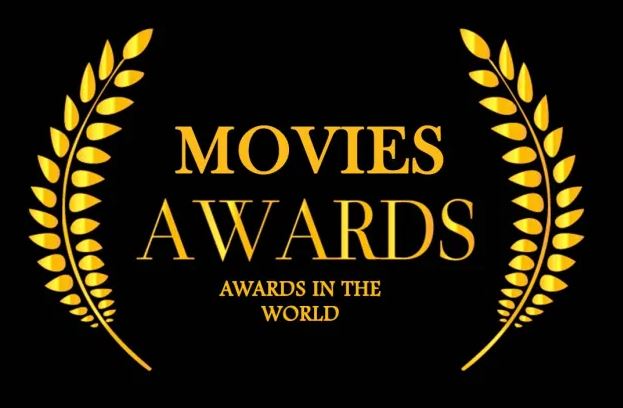 Top Movie Awards In The World – List of Film Awards in the World
Below are some of the movie awards in the world.
The Golden Bear – The Berlin International Film Festival
This film festival is also called Berlinale and has the most attendance in the world. This award was first given in 1951
The bear figure used in the trophies is found on the Coat of Arms on the Berlin flag and was chosen as it is a heraldic animal related to Berlin.
The BAFTA awards ceremony takes place in February and hosted by the British Academy of Film and Television Art just before the Oscars. The awards talent in movies with trophies of a theatrical mask.
This award was first given in 1952 and awarded again after 2 years.
Oscars – The Academy Awards
May 16 1929 was the first year Oscars award was given. This is one of the most famous and most popular known movie award ceremonies of the year.
It is watched globally by millions of people and played live in over 200 countries.
Oscars take place within the first three months of the year offering the achievements of the previous year. Winning a gold trophy is a huge privilege.
European Film Awards- Film of the Year
This award was first awarded in 1988 and it is one of the greatest honors awarded at the European Film Awards as the film of the year.
This award is dated back to 1954 and it is the oldest ceremony appreciating the Hindi movie industry. Furthermore, it's also among the most important awards in Indian cinematography.
The Filmfare Award is organized by The Times Group and the winners of the award is determined by the public and also committee of professionals i.e dual means of selection.
Palme D'Or – The Cannes International Film Festival
This award was first introduced in 1955 and later changed to Grand Prix du Festival in 1964.
These gorgeous trophies feature a single crystal and a golden palm in a wax seal and is awarded to the director of the best movie
Golden Lion- Venice Film Festival
This award festival has been in existence since 1949 and it is a unique award as it is in form of a winged lion which is an iconic symbol of Venice.
It is the highest prize given to a film at the Venice film festival. However, it is now regarded as one of the film industry's most prestigious and distinguished prizes.