Searching for the best movie to watch on Netflix can be a challenge to some people. So if you are one of them that spends hours browsing what to watch on Netflix, worry no more as we are going to outline the Best Movies on Netflix in April 2021.
We have taken our time and assembled a list of some of the Best Netflix Movies currently available for streaming. This ranges from classics to hidden gems to new releases and beyond. So, therefore, if you're looking for something great to watch, see below the list of the best movies on Netflix to choose from.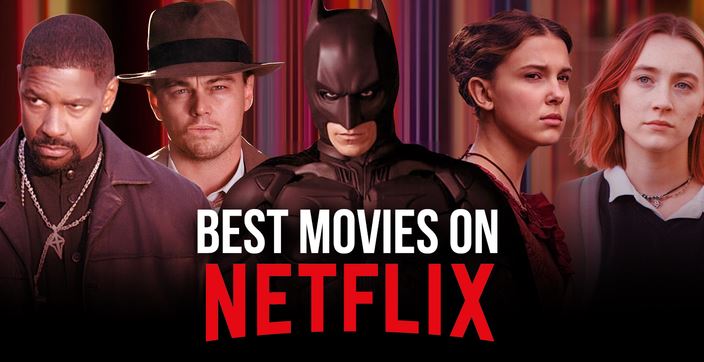 Best Movies on Netflix – The Best Netflix Movies to Stream Right Now
This movie talks about a rookie cop (Ethan Hawke) who joins a division. And he gets to find out that his senior officer (Denzel Washington) is corrupt as they come.
The director Antoine Fuqua explores their individual morality in a fascinating way. This movie is worth to be watched again as it counts among my reviewed Best Netflix Movies.
This movie is more of a documentary movie than a fictitious film. It has been on the Netflix platform since it releases on the 24th of March.
Director Ali Tabrizi investigates a flick that shines a light on a suspicious industry behind the destruction of the marine ecosystem. Seaspiracy has brought so much of viewers discussion online. So, there is an urge to watch this kind of movie.
This is another Oscar-nominated movie you can check out. It is an adaptation of a popular 2008 novel. The White Tiger is about Balram who comes from a poor Indian family and village.
He is so furious to become rich, and he fights to work for a wealthy family who extorts money from his village. After he started work, they committed a crime and pinned it to his head. Now he begins to do dirty jobs and crime to fight his way from the bottom of the food chain.
This Netflix big movie star Gone Girl's Rosamund Pike as Marla Grayson. She is a con artist who uses a hospital set up to scam elderly patients from their homes and possession.
This best Batman movie has returned to Netflix on March 2021. It is the second in director Christopher Nolan's trilogy based on a DC Comics character.
It takes a similar approach of realism to the movie Batman Begins. This movie takes about the continual Batman enemy, the Joker.
Other Best Netflix Movies
Thunder Force.
Pan's Labyrinth.
Malcolm & Maria.
Uncut Gems.
His House.
Ma Rainey's Black Bottom.
Always Be My Maybe.
The Irishman.
Blackfish.
The Trial of the Chicago 7.
Good Time.
Hunt for the Wilderpeople.
Casino Royale.
Spotlight.
Nightcrawler.
Da 5 Bloods.
Steve Jobs.
Django Unchained.
Scott Pilgrim vs The World.
13th.
The Social Network.
Okja.
Moonlight.
Snowpiercer.
Marriage Story.
Roma.
Outside the Wire
Finding 'Ohana
The F**k-It List
Malcolm & Marie
Moxie
Space Sweepers
The Yinyang Master
365 Days
#Alive
Maria
To All the Boys: Always and Forever
The 2nd
New Gods: Nezha Reborn
The Prom
Revenger